Design Services Partners
|return to Partners & Customers|
---
True Circuits recognized very early the growing importance of both highly differentiated third-party IP and quality ASIC design services to companies seeking higher levels of chip integration and faster time to market. In 2003, we created an IP partnership program that we extended to a select group of design services companies called the True Partner Program. We currently have about ten of the world's largest and most respected ASIC design services companies who are members of this program. The True Partner Program offers our partners discounts on the quality IP that they license from us in exchange for the expected volume and support leverage across their large customer bases. Over the years, many fabless chip companies and IDMs all over the world have had their chips designed, developed and delivered by ASIC houses with deep experience in specifying, integrating and testing a wide variety of True Circuits timing IP.
---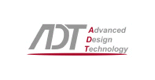 ADTechnology Co., Ltd. is a leading provider of ASIC/SoC design services, Analog Full Custom design, Platform-based design, and IP Development. With its excellent engineers and advanced System on a Chip (SoC) technology, ADTechnology also provides professional turn-key services based on its production knowhow which was built with world class foundry, packaging and test companies. For more information, visit www.adtek.co.kr.
---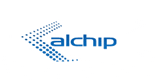 "The increasing demand for performance-intensive handheld devices and rising time-to-market pressures heightens the need for design turnkey providers to endow ASIC customers with more predictable and robust SoC solutions. With True Circuits' PLL and DLL at TSMC 55nm, we were able to achieve low jitter for DDR 800Mbps and enter into mass production with very stable yield.
Yao Lee, Strategic Marketing Manager, Alchip Technologies
Alchip Technologies, founded in 2003, is a leading provider of silicon design and manufacturing services for companies developing complex and high-volume system-on-chip (SoC) designs. Alchip's products are mainly used in current HDTV, mobile phones, networking, computers, entertainment and other consumer electronics devices. It provides ASIC design and manufacturing services intended to enable customers to cost-effectively address the technological complexity of silicon design and the need to reduce time to market. For more information, visit www.alchip.com.
---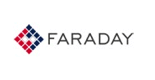 Faraday Technology Corporation is a leading fabless ASIC and silicon IP provider. The broad silicon IP portfolio includes I/O, Cell Library, Memory Compiler, ARM-compliant CPUs, DDR2/3/4, low-power DDR1/2/3, MIPI, V-by-One, MPEG4, H.264, USB 2.0/3.1 Gen 1, 10/100/1000 Ethernet, Serial ATA, PCI Express, and programmable SerDes. Headquartered in Taiwan, Faraday has service and support offices around the world, including the U.S., Japan, Europe, and China. For more information visit, www.faraday-tech.com.
---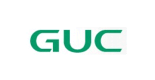 GLOBAL UNICHIP CORP. (GUC) is the Flexible ASIC LeaderTM who provides the semiconductor industry with leading IC implementation and SoC manufacturing services. GUC provides an unmatched combination of advanced technology, low power and embedded CPU design capabilities and production knowhow through close partnership with TSMC and major packaging and testing companies that are ideal for advanced communications, computing and consumer electronics ASIC applications. GUC's uncompromising performance provides the absolute best power, speed, quality, yield and on-time delivery. Based in Hsin-chu Taiwan, GUC has developed a global reputation with a presence in China, Europe, Japan, Korea, and North America. For more information, visit www.guc-asic.com.
---
"Our mission is to provide predictable, reliable and cost-effective ASIC solutions, while reducing risk at each step of the process and improving time-to-market. True Circuits PLLs and DLLs are feature rich, easily integrated and well supported, helping us to deliver quality analog IP and faster design implementations to our ASIC customers."
Hans Bouwmeester, Director of IP
Open-Silicon transforms idea into system-optimized ASIC solutions within the time-to-market parameters desired by customers. The company enhances the value of customers' products by innovating at every stage of design - architecture, logic, physical, system, software, and IP - and then continues to partner to deliver fully tested silicon and platforms. Open-Silicon applies an open business model that enables the company to uniquely choose best-in-industry IP, design methodologies, tools, software, packaging, manufacturing, and test capabilities. The company has partnered with over 150 companies ranging from large semiconductor and systems manufacturers to high-profile start-ups, and has successfully completed 300 designs and shipped over 110 million ASICs to date. Privately-held, Open-Silicon employs over 250 people in Silicon Valley and around the world. For more information, visit www.open-silicon.com.
---