Foundries/IMDs
|return to Partners & Customers|
---
True Circuits has established close working relationships with many of the world's leading foundries and IDMs over the years. As the world-wide leader in timing circuit development and licensing, these silicon companies eagerly engage with True Circuits to ensure that our families of high-performance PLL and DLL IP are ported, silicon tested and readily available very early in the life of an advanced process technology to accelerate advanced chip development. The close technical relationships have allowed us to work collaboratively to ensure our circuits are optimally designed, characterized and correlated with foundry silicon. The close business relationships mean that our common customers can get early and easy access to both business and technical information about our timing technologies.
---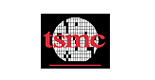 TSMC is the world's largest dedicated semiconductor foundry, providing the industry's leading process technology and the foundry's largest portfolio of process-proven libraries, IPs, design tools and reference flows. TSMC's owned capacity in 2017 is expected to reach above 11 million (12-inch equivalent) wafers, including capacity from three advanced 12-inch GIGAFABR facilities, four eight-inch fabs, one six-inch fab, as well as TSMC's wholly owned subsidiaries, WaferTech and TSMC China. TSMC is the first foundry to provide both 20nm and 16nm production capabilities. Its corporate headquarters are in Hsinchu, Taiwan. For more information, visit www.tsmc.com.
---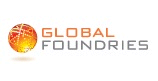 GLOBALFOUNDRIES is a leading full-service semiconductor foundry providing a unique combination of design, development, and fabrication services to some of the world's most inspired technology companies. With a global manufacturing footprint spanning three continents, GLOBALFOUNDRIES makes possible the technologies and systems that transform industries and give customers the power to shape their markets. GLOBALFOUNDRIES is owned by Mubadala Development Company. For more information, visit www.globalfoundries.com.
---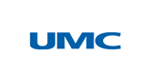 UMC is a leading global semiconductor foundry that provides advanced IC production for applications spanning every major sector of the electronics industry. UMC's comprehensive foundry solutions enable chip designers to leverage the company's sophisticated technology and manufacturing, which include high volume 28nm High-K/Metal Gate technology, 14nm FinFET mass production, ultra-low power platform processes specifically developed for Internet of Things (IoT) applications and the automotive industry's highest-rated AEC-Q100 Grade-0 manufacturing capabilities for the production of ICs found in vehicles. UMC's 11 wafer fabs are strategically located throughout Asia and are able to produce nearly 600,000 wafers per month. The company employs over 19,000 people worldwide, with offices in Taiwan, China, Europe, Japan, Korea, Singapore, and the United States. For more information, visit www.umc.com.
The True Circuits logo is a trademark of True Circuits, Inc. All other trademarks and tradenames are the property of their respective owners.


Copyright © 2002-2023 True Circuits, Inc. All Rights Reserved