IP/Distribution Partners
|return to Partners & Customers|
---
True Circuits licenses its timing IP to a large and very diverse customer base around the world. To most effectively reach these customers and provide them easy and convenient access to business and technical information about our circuit technologies and IP products, we employ a variety of advertising, publishing and distribution strategies. True Circuits is consistently one of the most prominent advertisers in the semiconductor industry's leading publications, websites and IP portals. We also regularly publish articles and papers in leading magazines and technical journals. In addition to our True Partner Program, we also have very effective IP distribution and sales representation partnerships with other IP providers who's product lines require high-performance and highly differentiated timing IP. By establishing these partnerships, True Circuits' customers have a high-degree of flexibility in how they can license individual timing blocks or more integrated blocks such as DDR controllers, Hyper-transport PHYs and other high-speed interfaces.
---
"Our partnership with True Circuits gives our SoC and ASIC customers access to high-quality, silicon-proven timing hard macros. True Circuits is a respected player in the field of analog and mixed-signal IP development and we are excited to offer their products to the many fabless semiconductor companies in Israel."
Boaz Amram, Founder and CEO, Amos Technologies
Amos Technologies specializes in representing leading companies in the fields of Silicon IP and SoC design services. The company is managed by Moshe Stein, who has more than 20 years of experience in technology sales in Israel and in Europe. For more information, contact Moshe Stein, General Manager, Amos Technologies, Ltd., at moshe@amost.co.il.
---




"ARM adopted a True Circuits PLL for a 0.13um test chip that contained a core that is important to our company's future success. We chose TCI because of its expertise in PLLs and the proven nature of its PLL designs. By going with TCI in the future, we feel we can spend more time designing our embedded cores and less time doing test chip integration work."
Ken Reimer, Austin Design Center Manager, ARM
"Over the last nine years, ARM has used a variety of high performance PLLs from True Circuits in test and development systems to showcase the performance and flexibility of our flagship processor products. We have now extended the list of processors to include the ARM Cortex-A family of applications processors, including the scalable Cortex-A9 hard core in TSMCıs 40nm G process. TCI's wide range, low-jitter PLLs enable us to demonstrate the speed and functionality of ARM cores and enable our silicon and software partners to optimize and accelerate their own development on advanced Cortex-A platforms."
Peter Hutton, VP Technology & Systems, Processor Division, ARM
ARM designs technology at the heart of the world's most advanced digital products. ARM enables the development of new markets and transformations industries and society, invisibly creating opportunity for a globally connected population. Its scalable, energy-efficient processor designs and related technologies deliver intelligence wherever computing happens, ranging from sensors to servers, including smartphones, tablets, digital TVs, enterprise infrastructure and the Internet of Things. Its innovative technology is licensed by ARM Partners who have shipped more than 80 billion System on Chip (SoCs) containing our intellectual property. Together with the ARM Connected Community, ARM is breaking down barriers to innovation for developers, designers and engineers, ensuring a fast, reliable route to market for leading electronics companies. For more information, visit www.arm.com.
---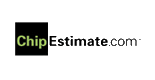 ChipEstimate.com is a chip planning portal ecosystem comprised of over 200 of the world's largest semiconductor design and verification IP suppliers and foundries. These companies all share in the common vision of helping the worldwide electronics design community achieve greater profitability and success. To date, a diverse global audience of over 45,000 users has joined the ChipEstimate.com community. ChipEstimate.com is a property of Cadence Design Systems, Inc., the leader in global electronic-design innovation. For more information, visit www.chipestimate.com.
---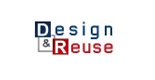 Design & Reuse (D&R) launched its industry leading web and B2B portal for the IP/SoC market in 1997. Today, with 15,000 IP/SOC product descriptions updated daily and an average of 70,000 absolute unique visitors to the site per month (source: Google Analytics), Design & Reuse News email broadcasts enjoyed by 35,000 subscribers and its client to IP and service provider matching capabilities, the Design-Reuse.com site provides important services to the IP industry. For more information, visit www.design-reuse.com.
---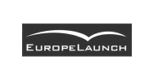 EuropeLaunch, founded by Willi Ahnen and Gael Paul in January of 2009, has a mission to provide European electronics companies with best-in-class, innovative, EDA & Semiconductor design products. Its comprehensive experience, with Synplicity and then Synopsys, covers the entire spectrum of ASIC design and verification, and enables it to provide unmatched sales support and application engineering to Europe's chipmakers. For more information, contact Willi Ahnen, General Manager, EuropeLaunch at willi@europelaunch.com.
---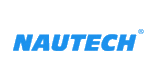 Nautech is a full-cycle technology consulting company driving projects in the area of technology creation, commercialization and intellectual property (IP) reselling and protection. The company currently is the largest independent ASIC services aggregator and silicon IP blocks reseller in Russia and the Commonwealth of Independent States (CIS), and is a key enabler of the modern fabless semiconductor industry in Russia.
Nautech enables Russian companies to get access to cutting-edge technologies and technology markets worldwide. It also helps international companies to materialize opportunities in the fast growing Russian market by working in close cooperation with key local players, including government agencies and public corporations, venture funds, universities, and international and national technology companies. The company is headquartered in Moscow (Russia) with a representative office in San Jose, CA). For more information, visit www.nautechcorp.com.
---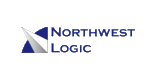 Northwest Logic, founded in 1995 and located in Beaverton, Oregon, provides high-performance, silicon-proven, easy-to-use IP cores including high-performance PCI Express solutions (PCI Express 3.0, 2.1 and 1.1 cores and drivers), Memory Interface solutions (DDR4/3/2, LPDDR4/3/2 SDRAM; HBM, MRAM, RLDRAM 3/II) and MIPI solutions (CSI-2, DSI). These solutions support a full range of platforms including ASICs, Structured ASICs and FPGAs. For additional information, visit www.nwlogic.com.
---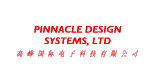 Pinnacle Design Systems, with offices in Shanghai, China, is a focused channel partner bringing leading-edge IP and IP-related technologies to the Greater China region. Pinnacle specializes in introducing best-in-class SoC IP as well as best-in-class SoC support tools to the high-growth Greater China marketplace. For more information, contact Willy Huang, General Manager, Pinnacle Design Systems, Ltd, at willy@pinnacle-ipcores.com.
The True Circuits logo is a trademark of True Circuits, Inc. All other trademarks and tradenames are the property of their respective owners.


Copyright © 2002-2023 True Circuits, Inc. All Rights Reserved